You Don't Have to Take Our Word for It!

Here's what some of our satisfied customers have to say about Brake World:


Brake world has always been an amazing auto repair shop. The managers and staff are courteous, honest and very timely in handling any of your repairs. I can honestly say that I have never been displeased with any of their work, including the fair pricing, their warranties, and they will always get your job done as soon as possible.
Amazing service! I've been a loyal customer for over 22 years. Wouldn't trust any of my vehicles with anyone else. Moty takes care and pride in his work and business. You won't find decent and reasonable pricing anywhere else.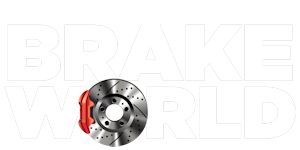 02/02/2021
Great Service for a affordable price. They have an outstanding customer service and no hidden fees. They have worked on my 2003 Avalanche to my 2020 Nissan Altima outstanding job.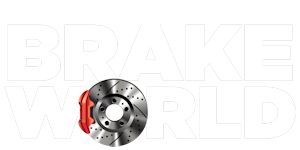 01/31/2021
Great service, been there a couple times. Honest service and good work.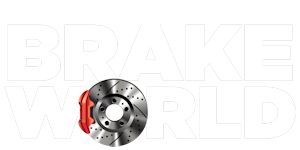 01/13/2021
My brakes were in rough shape, Brake world did an amazing job on my car. Driving like brand new, great price too. I will be going back and I will highly recommend.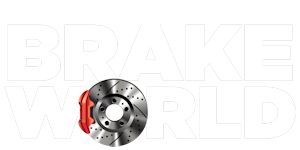 01/12/2021
Just left and I had to stop and make sure I gave them a review. I had a nail in my tire and had to rush here cuz I wouldn't have made it to work. They are efficient and work quickly. There were other people waiting on services and I was in and out in 30min. Amazing professional staff and management. Thank you!! I will definitely be using this company again.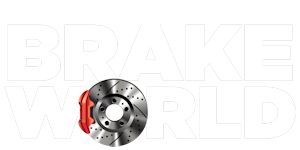 12/30/2020
I went in to get a price to put my shocks in rear of my 2012 Kia Sorento and oil change. Very nice staff great price and was told my rear brakes are low so I had them done without a hefty bill like the dealer. I think I found my new mechanic somebody I can trust. My SUV rides like a dream now. Thanks guys I highly recommend Brake World for your maintenance needs !!!!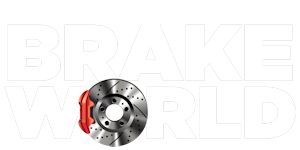 12/29/2020
Have been a customer for nearly 20 years. Always honest, professional, and provide great work. Priced right! Thank you again Brake World!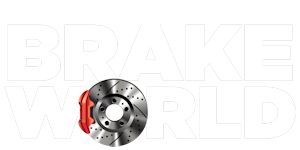 12/11/2020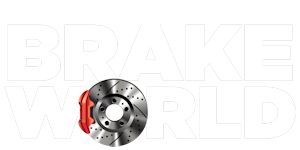 11/19/2020
Moty provided great service and education at a fantastic price. I have used Brake World before years ago with another car I owned and didn?t know if they could do the work I needed, I got a quick response, he helped to link me in with a tow company to get my car there, he kept me appraised every step of the way, letting me know options and possible issues. The car was fixed quicker than I could have imagined, and I cannot say enough wonderful things about how they took a stressful situation and helped resolve it quickly, easily, efficiently and at a great cost, Thank you, Moty!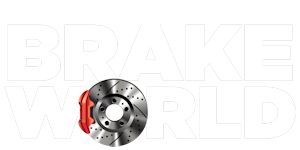 10/31/2020
We have been bringing our vehicles to Brake World for some time now primarily for routine oil changes. They are upfront and honest about what other services are needed. Thanks again to the entire team at Brake World in Royal Palm Beach.
We have bringing our vehicles to Brake World for some time now, primarily for routine oil changes. They are always upfront and honest about any other services that are needed. Thanks again for your services to all at Brake World in Royal Palm Beach.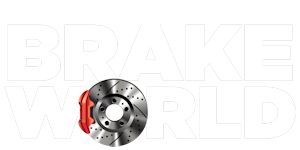 10/16/2020
They are the Best. THANK YOU ALL!!!!!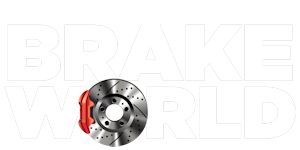 10/05/2020
Great company, fast working mechanics at affordable prices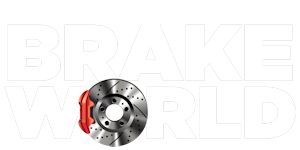 09/24/2020
Seriously could not recommend this place enough we always have emergencies with the vehicle that we have and they are always willing to get us in right away the time is punctual always and the people in the office are very knowledgeable about all cars. And they're not a mechanic shop that will overcharge you and try to up sell you on products. True to their word, the staff is extremely professional. If you haven't been to break world for any type of maintenance on your vehicles your missing out. Thank you guys so much for your extremely hard work and for always making sure that your customers are satisfied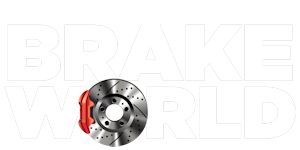 09/11/2020
Great company! Fixed my a car in a small amount of time. Didn't have to wait long at all!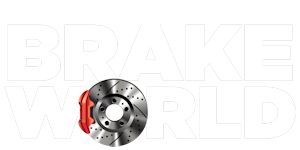 09/02/2020
I went to other shops to get a nail out of tire, they told me it would be hours before they got to it. I was in and out of here in no time and the work was affordable.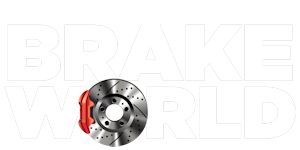 08/18/2020
Just picked up my car. I am beyond happy! New timing belt for my 21 year old Honda Civic, and he did a top to bottom inspection. He was super honest. He could have told me I need numerous things, the car is 21 years old, but instead he told me it was in great shape, and sent me on my way. I had asked around for prices, and they were the best too. Highly recommended!!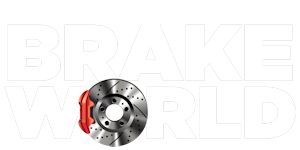 07/25/2020
We are so happy to have found an honest mechanic. We have been using brake world the last few years and could not be happier. They are fair, well priced and most of all honest. Just recently we were quoted a repair price of 1600 dollars at the ford dealership to replace an air conditioner evaporator. Thankfully I brought the vehicle to brake world for a second opinion. Turns out we had a bad fan motor. 400 dollars and all fixed.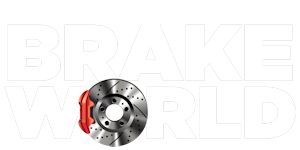 07/22/2020
We went in for rear brakes on my 2016 expedition. Found it also needed front. Total bill $360. I had brakes put on my Ford F-150 at Ford dealer $420 for just the rear. Eli went above and beyond. Called to approve work before it was done. I will recommend Eli and his team in the future.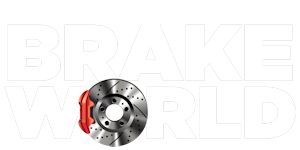 07/11/2020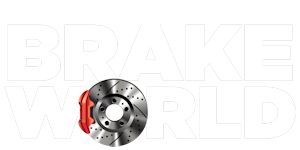 06/30/2020
I have been getting my car serviced at a different shop for several years, but they did not have the parts to fix my brakes today so I called Brake World. Not only did Brake World have the parts; but their price was better, and they got the work done fast. I am glad that I called them.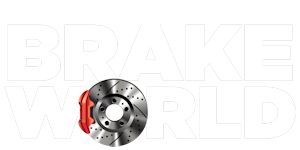 10/30/2019
Guys there are awesome. They are quick and proficient.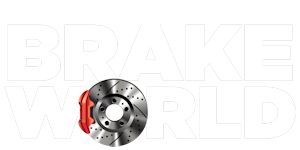 11/01/2019
I have been using Brake World for years. They earned my business when my cream puff 1995 Jaguar XJS was diagnosed with multiple issues by the dealership, with an estimate approximating $10k. I was deciding whether to sell the car to CarMax or drain all the fluids and put it in my living room as artwork when my nephew suggested that I call Moty at Brake World. Moty found that some of the issues identified by the dealer were not present, and he also discovered some issues that the dealer missed. All told, he had the car perfect and purring again for a FRACTION of the dealer's price. As I like to say, he saved this car?s life. I have been using Moty ever since, with all of my cars, even though his shop is not close to my home...the perfect blend of honesty, expertise and fair prices make it worth the trip.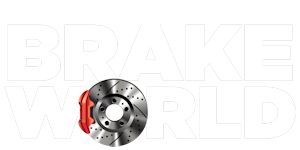 01/10/2020
They provide great, honest service. Very happy with them and will be a return customer.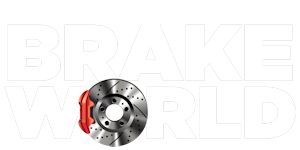 02/06/2020
Excellent service, they took care of my old BMW when no one else could. You can tell the people there really put care into their work. Can't recommend this place enough.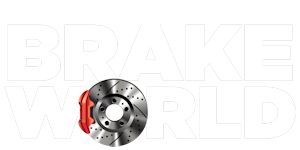 02/13/2020
Great customer service on an issue with a prior repair. They went way beyond what was necessary to correct the issue without any additional charges. Took vehicle in for an oil change and they rotated the tires and did a courtesy check on the brake job done in Nov, 2019. The brakes were cleaned and adjusted at no charge to me. Definitely a business that takes care of their customers. THANKS TO THE OWNER, MOTY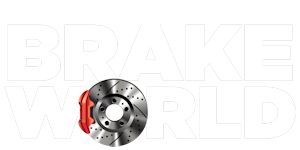 02/25/2020
So far, this shop is doing great work at a decent price.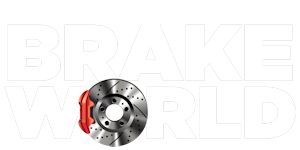 02/27/2020
Great service, get coupons from website.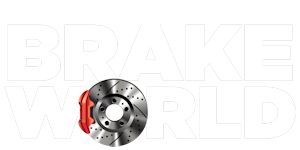 03/25/2020
I had not been to Brake World for a while because I had newer cars and didn't need service. But just like a few years ago, they are fair and charge very reasonably priced. I HIGHLY RECOMMEND THEM! AND they are a locally owned family business. I hope you support them!!! They are fantastic!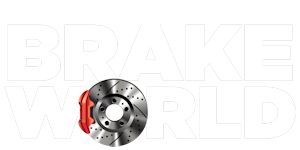 05/29/2020
Very professional, quality work and honest auto repairs company. Their prices are reasonable. Once they were finished, my car was cleaned by them for free. Excellent service! I will definitely be back.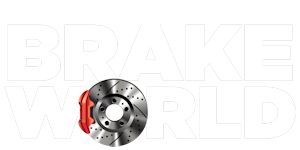 06/03/2020
The team at Brake World did a great job with the mounting and balancing of the new tires they sold me, as well as the 4-wheel alignment, all for a fair price. Also went above and beyond helping with my CFNA account. Thank You!
This is a follow up of my November review. Was having brake problems again. Went back, Moty replaced rotors again. Two weeks later, same problem, warped rotors. I was asked to bring car in again. The rotors were replaced for the third time with a different brand. That was a month ago, have not had any problems with the brakes since then. If you need auto repairs, go to Brake World. THEY CERTAINLY STAND BEHIND THEIR WORK.
Had a complete brake job done on my 06 Chrysler Town and Country. About two months later one of the rotors warped and I was getting erratic braking. Took the vehicle back, they checked it out and agreed one rotor was bad. Moty, the owner, told his mechanic to replace Both Rotors, and install new Brake Pads. He did not want me to have any more problems. I am extremely impressed with their services and the way they handled the warranty repair. Moty did not have to replace all the brake parts. He could have just replaced the defective rotor. Nice to find a shop that you can feel confident in. Will use their services again. Had car in Feb 10th for an oil change. I mentioned hearing scraping noises when I brake. Not only did they do the oil change, but they rotated the tires and cleaned the brakes, all at no additional charge to me. Thanks Moty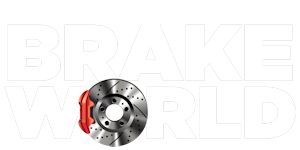 Exceptional service. Fast, friendly and great price. Eli is wonderful to work with and he had our car in and out on a Saturday morning after a front brake caliper locked up. Thanks so much Eli!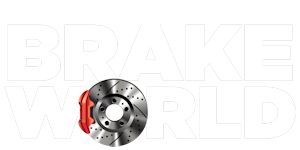 I love this place they are so open honest and upfront with what they have to do what could be done and the price I have been going here for two years now and my dad has been a loyal customer for a lot longer we have never been disappointed coming here I would not recommend any other place. Eli is the best

Nicole Cottrell - Royal palm beach FL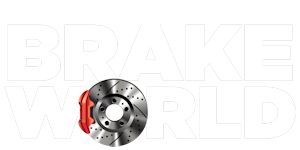 I've been bringing my cars here for 15 years and they are always reliable, honest and the prices are fair.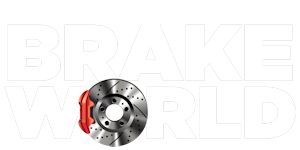 Always a pleasant experience! Friendly and most of all honest! Highly Recommended!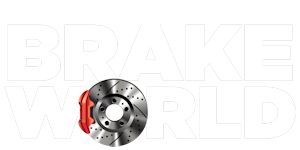 Highly recommend brake world. You can come to this place with your mind at ease. The shop was very clean and the customer service was very nice. The mechanics were very knowledgeable. Their prices where more than fair. The BMW dealership was going to charge me $550 dollars for my service package of Oil Change, Coolant Flush, Brake Flush and Power steering flush. They charged me $250 for the same great service and they did it in 2 hours. Thank you Brake World for being a great company and respecting the value of a hard working dollar.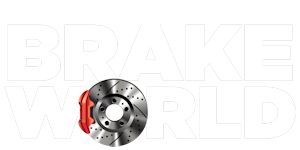 I've been using them for the last 8 years and have always found their service honest and straight forward.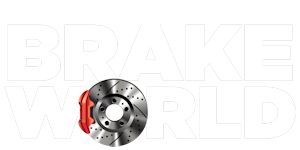 Explained the diagnostics thoroughly. Good service. Will visit again.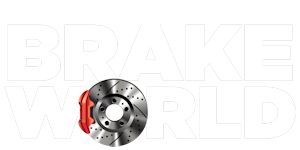 Eli and his mechanics are always honest and do a great job. I take my work truck to him, my wife's car, and my car. Everything's done right the first time. Take it to him for a second opinion. He has saved me hundreds of dollars.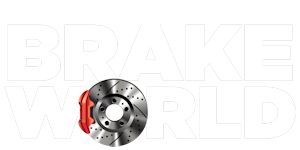 Brake World and their staff are superb. If you want an honest and reliable auto repair location, this is it. They stand behind their work and are very competitive with their pricing. I know it since going there for 18 years and doing some price checking!! Eli and Moty do a phenomenal job with their professionalism and handling all type of vehicle issues timely and efficiently. They fit me in and finished my brake job in less time than promised. Thank you Brake World!!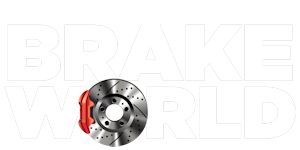 Fair prices, guaranteed work, good parts, good mechanics. Go there anytime I have work to do on my vehicles. Fast oil changes too!!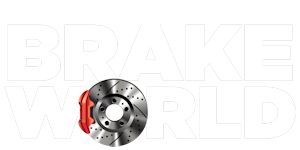 Brought these guys a nightmare! Plain ole replace the pads on a Trailblazer project. Parts were bought from a major parts outlet with warranty replacement of all major brake parts. YES, it took them a while to get everything straight and get this ole beast on the road again but BRAKE WORLD came through with flying colors! AWESOME JOB! These guys are good! Highly Recommended by me.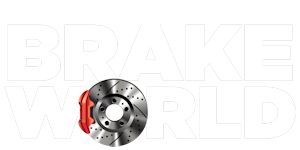 A rare business that holds honesty, integrity, and great work paramount.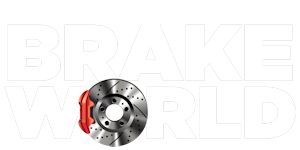 Excellent service and fair pricing. This is a family owned business that we've been coming to for years and will continue to do so. We have also referred a few people that have also mentioned how satisfied they are. They try their best to get all services for your vehicle done in a timely fashion.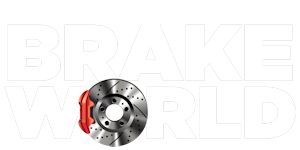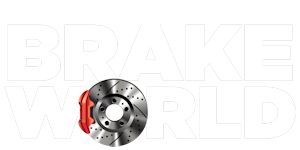 Brake World is honest & reliable. If you need something, they price it honestly and are trustworthy to do the job correctly. If you think you need something and you don't, they let you know. They just don't do unnecessary work to make money. They guarantee their work for one year which is hard to find. They worked with the dealership I bought my car from which was extraordinary. My grandpa, who since passed, loved Brake World! This man was a nickel and dime kinda man, and if he was a repeat customer that goes beyond words about how honest and reasonable they really are. Thank you Brake World.

Paws 2 Claws Pet Companion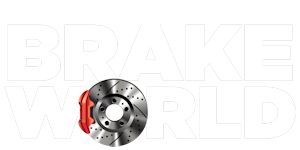 The most important thing when you want to get your car fixed is TRUST. There's too many greedy sharks out there. A friend referred this place, and I gave them a try. Reasonable prices. Great customer service. Honest people. No hidden fees or additional charges.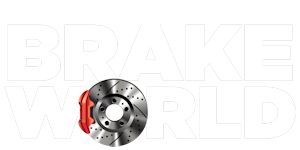 Someone I respect greatly referred me to Eli at Brake World. Eli was very professional and courteous. They were extremely busy, but the technicians were prompt in servicing my car. They also gave me a great deal. My first visit was great. I look forward to continuing to do business here. :)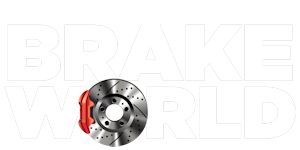 Brake World provided excellent service. They were very patient and explained everything that was needed in a way that I could understand. We have been coming here for many years, and they've never let us down!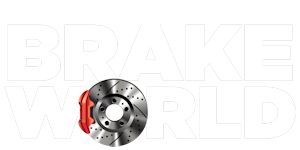 I went there for the first time today for an air conditioning repair. I found them to be very knowledgeable and helpful. Rather than just taking my money for typical air conditioning service and freon, they diagnosed my car first at length and found that a small part was broken and needed to be replaced. That was the root cause of losing freon. The place I went to last year just took my money and it only lasted about eight months before I needed to service it again. I've had many bad experiences at other local chain repair shops. I'm actually looking forward to using Brake World for my other car in the near future. Obviously, I highly recommend this establishment.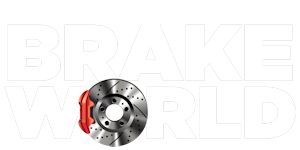 Did a great job on my 2013 Ram. Total replacement, pads, rotors & calipers at a fair price while I waited.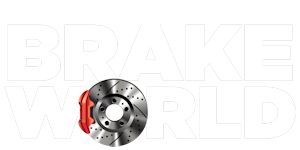 I'm very lucky to have you as a first experience in West Palm Beach. You did a fantastic job yesterday.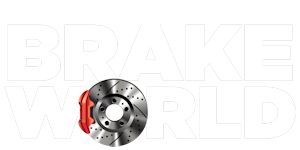 My favorite Auto Garage in Palm Beach County. Family owned and operated. I have been coming here for years. Exceptional customer service. They have always been a pleasure and will never charge you for something that doesn't need urgent attention. Very upfront and honest with pricing. Not just looking for a fast buck, they truly care about their customers. Only garage I will ever go to.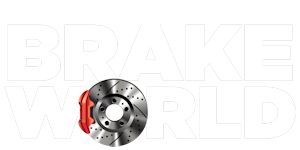 Always a great experience at brake world! Friendly customer service, real experts, speedy service, and fair prices.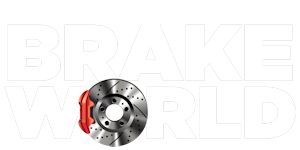 We found these guys by chance when we moved down here in 2014 when my vehicle desperately needed a complete brake job. They gave us great customer service with a great price. They have worked on both of our cars ever since even if it's just an oil change. They stand behind their work as we have experienced on several occasions. I will continue using them for all our aotomotive needs and we highly recommend them.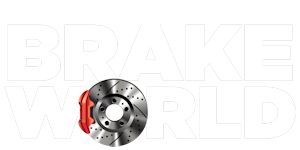 Brought my car in for a water pump and thermostat replacement. Did a great job and finished all before lunch time. Price was very fair especially considering how much other well known companies would charge. Definitely will return for work needed. Thanks.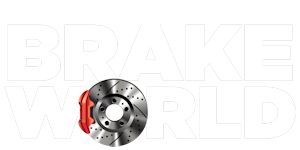 Awesome Awesome Awesome work they do there. Friendly, Fast, Honest service. I took my car in to get rear brakes done & I asked the Owner Eli to check my A.C. because it was out for 2 months. He called me & told me the A.C. was fine. He showed me what the problem was & took care of it free of charge. I also took my mother-in-law's car there as well. O & my sister-in-law's car. Great job guys.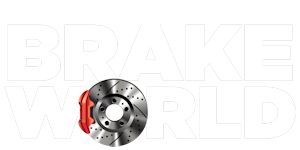 I have been to Brake World several times. Great, honest service.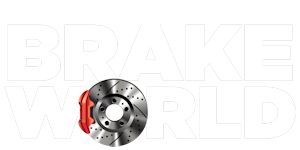 Great Experience! I felt both my Jeep and I were well cared for! The guys at Brake World, 1213 N. St. Rd-7 in Royal Palm are honest, friendly, and provided a reasonable estimate. My brake needs were extensive, because my 1995 Jeep Wrangler is a real rust bucket underneath, and I knew it was going to be pricey beforehand. I felt the estimate was fair, and my Jeep was ready when projected. Everything was severely corroded, and needed to be replaced completely. Turn around was faster than I guessed it would be (less than 2 days). Because of the overall poor condition of my Jeep due to age & rust, the technician noted and suggested additional repairs, which Eli explained over the phone. I felt the integrity of my Jeep, and MY best interests were important to these guys. The overall experience was very impressive! Well done guys, thank you for all your hard work!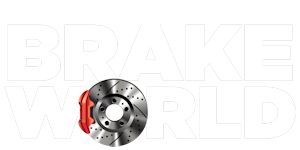 I would highly recommend them to anyone. They gave me prompt and excellant service. I will definitely be going back when my truck needs any work. Very conscientious and courteous professionals.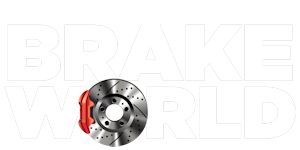 Brake World is the place to go. I've been going there for years. Eli & Moty will take care of you and your car needs like family. Good guys! Their prices are great!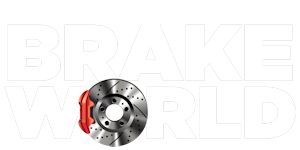 Great guys Moty and Eli, fixed my AC, got me in and out fast!!!!! Im cool now!!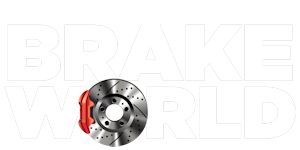 If you want quality work done at a reasonable price, this is the place to take your car. These guys are the best in the business.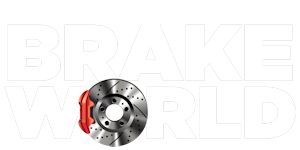 Great experience. Family owned. I have been going here for years and they always guarantee their work.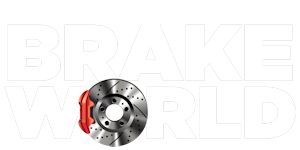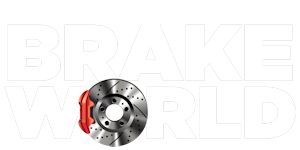 Miri and Moty, thanks for always being there for me. Moty picked my car up from home and fixed it. He is the best. You are my family. I will recommend you to everybody. I love your site and the coupons.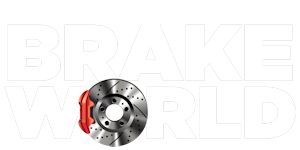 We have had all our vehicles serviced at Brake World for 10+ years. Always honest, never will try to upsell you to something unless it is really needed. They have always stood behind their work.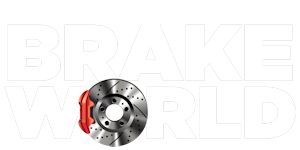 My wife and I have had our vehicles maintained and serviced by Brake World Royal Palm Beach since they opened (originally on Southern Blvd) and can't say enough good things about owners Motey and Miriam. They are both very honorable people who really care about doing the right thing for their customers, we've experienced this first hand on more then one occasion. In all the years we've worked with them we've found them to be responsible, courteous, very fair and most importantly a very knowledgeable service center thanks to Motey, which is the one thing we all want but don't always get from other mechanics.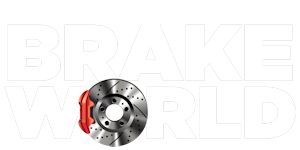 Friendly and honest. Great pricing. Clean and inviting place.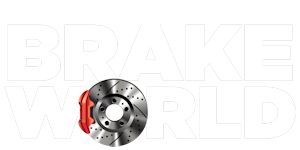 Very friendly and helpful. Helped customers with questions and provided advice when asked.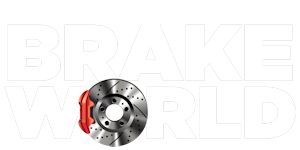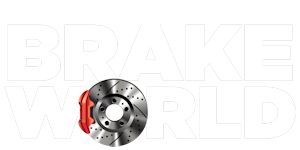 Great service, and they always stay true to their warranty. I've been a faithful customer for 4 years with no regrets.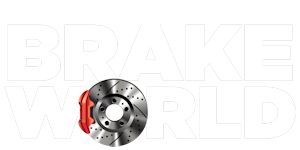 Great experience. Honest and reliable work.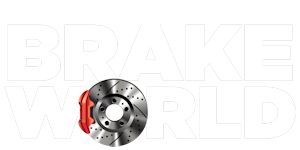 The service I received was GREAT. I recommend everyone to come here!!!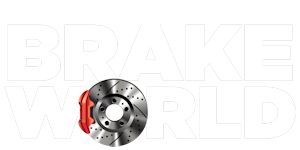 Great job. Brakes are a resonable price.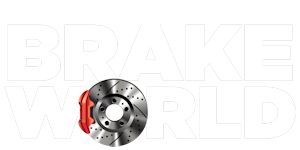 Great service, honest guy.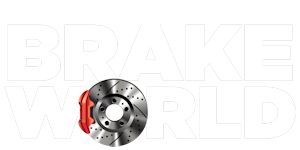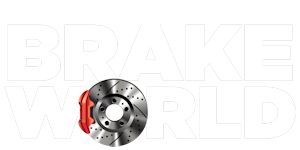 Best place to come for any of your car needs. They are honest. Great people, and they do amazing work. I don't take my car anywhere else.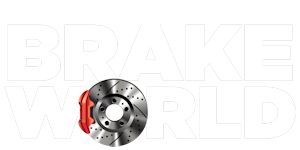 I have been going to Brake World to get oil change for many years. I also got new brakes there. Eli and the owner are always so helpful and kind. I feel super comfortable going there. I always recommend this place to my friends when they ask me where I take my car for oil change. I really like Brake World!!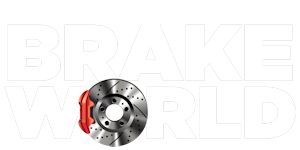 My experience at Brake World was excellent. They were so honest and helpful, it's unbelievable. I will definately bring all of my car repairs to them!!!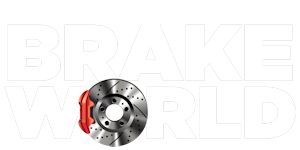 Great experience, fast service, clean place at an affordable price. The customer service is impeccable. I have been with them for almost four years, I am very happy and highly recommend them!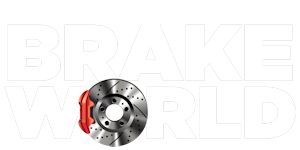 Great crew. Been going to Brake World for 17 years. Always honest, and fairly priced. Highly recommend them.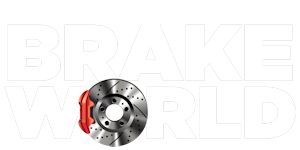 Always a friendly, quick repair for a fair price. Never repeat the same repair ever. Thanks Eli.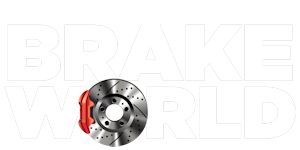 Honest and fast working machanics. Gets the job done.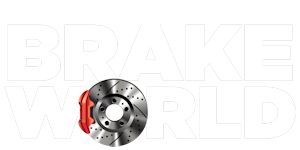 My family and I have been taking our cars to Brake World for many years and we honestly, will not take our cars anywhere else. You are hard pressed to find honest mechanics anywhere in Palm Beach County, and I feel confident in saying that the owners of Brake World are not only honest but extremely knowledgeable. I have and will continue to refer anyone to this business for their automotive repair/maintenance needs.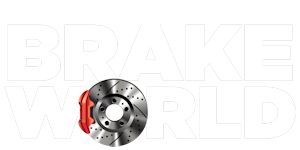 Brake World has been taking care of all my cars since 2006, I recommend this automotive car company to anyone who is in the Palm Beach County area. Talking about customer service, the best I have ever been around and I am in the customer service business. The people there at Brake World go above and beyond the call to ensure that all your needs are met; and at the best prices in town. My only goal is to tell everyone else that when it comes to car care, Brake World is your place. Brake World of Royal Palm Beach is the most trusted group of people I have experienced in my over 30 years of driving, you guys rock! Royal Palm Beach resident of over 10 years, and loyal customer!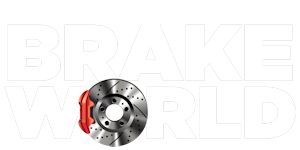 I have used Brake World for all of my auto needs for the past nine years. They have always been reasonably priced and have never tried to over sell. They stand behind everything they do and go out of their way to make sure you are satisfied. I have recommended them to many people and they have all thanked me.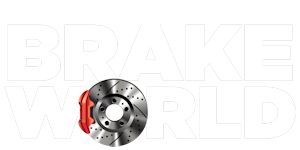 I am forever thankful to my friend Larry for introducing me to Brake World. They have always gone that extra mile for me. I can't tell you how many times I've come and they say no charge for something minor. I moved and still will not go to another place to take care of my car. My son goes to school in Tampa and tries to coordinate his trips home with his oil change.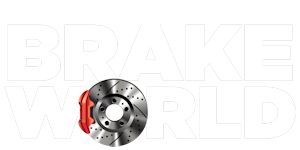 This place is great! At other shops I have had several bad experiences in the past but one of my coworkers suggested that I try this place. They were affordably priced and very quick to complete the work on my car. The employees were very friendly and helpful as well. I won't ever go anywhere else! 5 stars! Thanks for giving me a place I can trust again!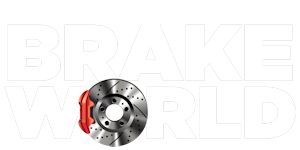 Had the A/C evaporator go bad on our 2013 F-150. After bringing it to Ford we were quoted north of $1800 for the repair. We took it to Brake World on the suggestion of a friend and are happy we did! At first we tried to use an aftermarket part that would have saved us almost 50%, but given how this truck was configured, it would not have been a wise decision. We were told after they had a chance to look at the problem that given the complex make-up of the system for this model year it would be smarter to go with an authentic Ford part. Even with that we saved more than $500 over the dealership's best price. If price, competent service techs, and overall good customer service is important to you, don't look back, head to Brake World.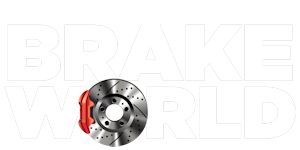 Came in for tire repair. Eli and staff fantastic. Speedy service and always honest. Have been using brake world for years. Life long customer!!!!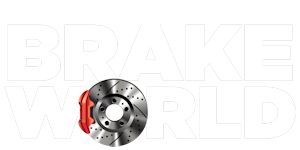 Today I went to get my brakes looked at. The staff was very attentive and quickly went to action taking my report of an issue very seriously. The issue turned out to be something very minor - a brake dust cover touching the rim - but very noisy. The issue was repaired in a matter of a minutes and I was off on my way. The brakes feel great.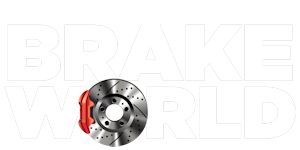 I needed a Rack and Pinion system, and a new Alternator. I priced out this job with Tire Kingdom, Tire Plus, and Bill Tyson Auto repair. I chose Brake World on State Rd. 7/441, because you deal directly with the owner, Moty Morad. His price was the best of the 4 (and I compared specific apples to apples with each). He was excellent to deal with, and has a few very qualified mechanics. Bottom line getting a great price, plus the advantage of dealing direct with the owner is a win-win. Will be my new place to get all my auto services and repairs done.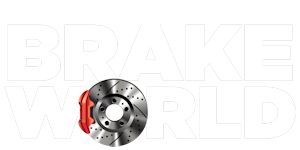 I went to 3 different places to have my car repaired after we moved to South Florida and we were never happy with the results. We've taken our car for the last 6 years to Brake World and we are satisfied with the work and the service. Elie knows about cars and does not sugarcoat his opinion or recommendations for the necessary repairs. I trust their recommendations and the diagnostic associated with the problems. We haven't had a bad experience with Brake World of Royal Palm Beach so far and we hope it continues.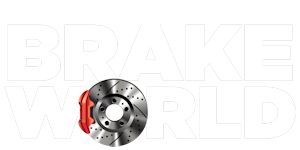 If you are looking for an honest mechanic (which is typically a complete oxymoron), look no further. We've been taking our cars here for 6 years for routine maintenance as well as large repairs. He was able to fix my husband's and my AC for a fraction of what other shops quoted us. I took my car in recently because I thought it needed a tune up. He told me that it needed nothing and didn't even charge us for looking at it. They deliver on promises to finish the car by day's end if they say they are able to do so. They have fair pricing, and always have coupons in the Val-Pak, etc. Don't take a chance on a dishonest or money centered repair shop. This is family owned and operated and they treat you with respect.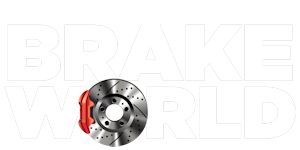 Went to two other places, they beat others by $100. I'm happy with the work as well (brake job).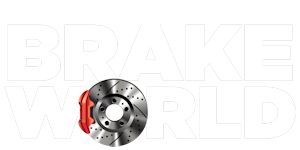 Customer service is unlike any other car shop we've been. They are trustworthy and very friendly and helpful. Highly recommend them!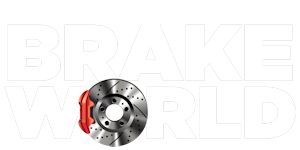 Honest, reliable, highly recommend! Fast, great prices and great service.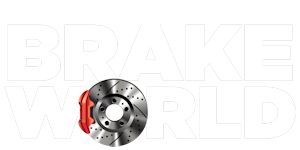 Honest and great workers. Good prices, and they don't rip you off.
What our clients are saying about us
We have established longterm and stable partnerships with various clients thanks to our excellence in solving their automotive needs!
More Reviews

Brake world has always been an amazing auto repair shop. The managers and staff are courteous, honest and very timely in handling any of your repairs. I can honestly say that I have never been displeased with any of their work, including the fair pricing, their warranties, and they will always get your job done as soon as possible.
Amazing service! I've been a loyal customer for over 22 years. Wouldn't trust any of my vehicles with anyone else. Moty takes care and pride in his work and business. You won't find decent and reasonable pricing anywhere else.